The rear knitting bed can move sideways, changing the position of the needles on the rear bed relative to the needles on the front bed. This sideways movement is what we call racking.
The central position (0.0) is where both beds are fully aligned, as are all the needles. The rear bed can move 8 notches to the left, and 8 notches to the right. Each notch is half a pitch, so the machine can move from pitch -4 to 4.
On every full pitch, the needles are aligned.


On every half pitch, the needles are spaced in between each other.
When two facing needles come out in a rack integer position (0.0, 1.0, -2.0, etc.) needles collide, as seen below.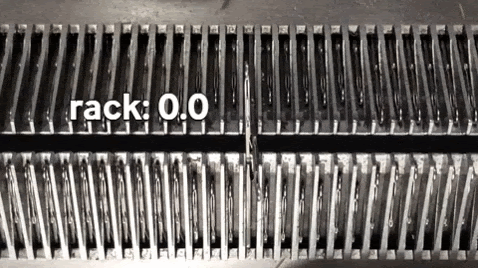 As an example, if you'd like to Knit Front & Knit Rear you would need to either rack to a half number to the right or left.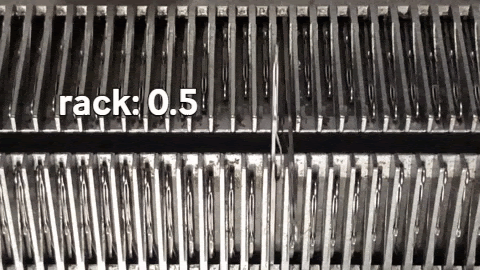 Learn how to add racking in the software here.