Knitting is in its core looping yarn around loops of yarn. Every loop hanging on another loop is called a stitch. Each needle on a knitting machine creates a vertical series of stitches, called a wale. Each time all needles in your knitting have knitted a row, that's called a row.


Wale Row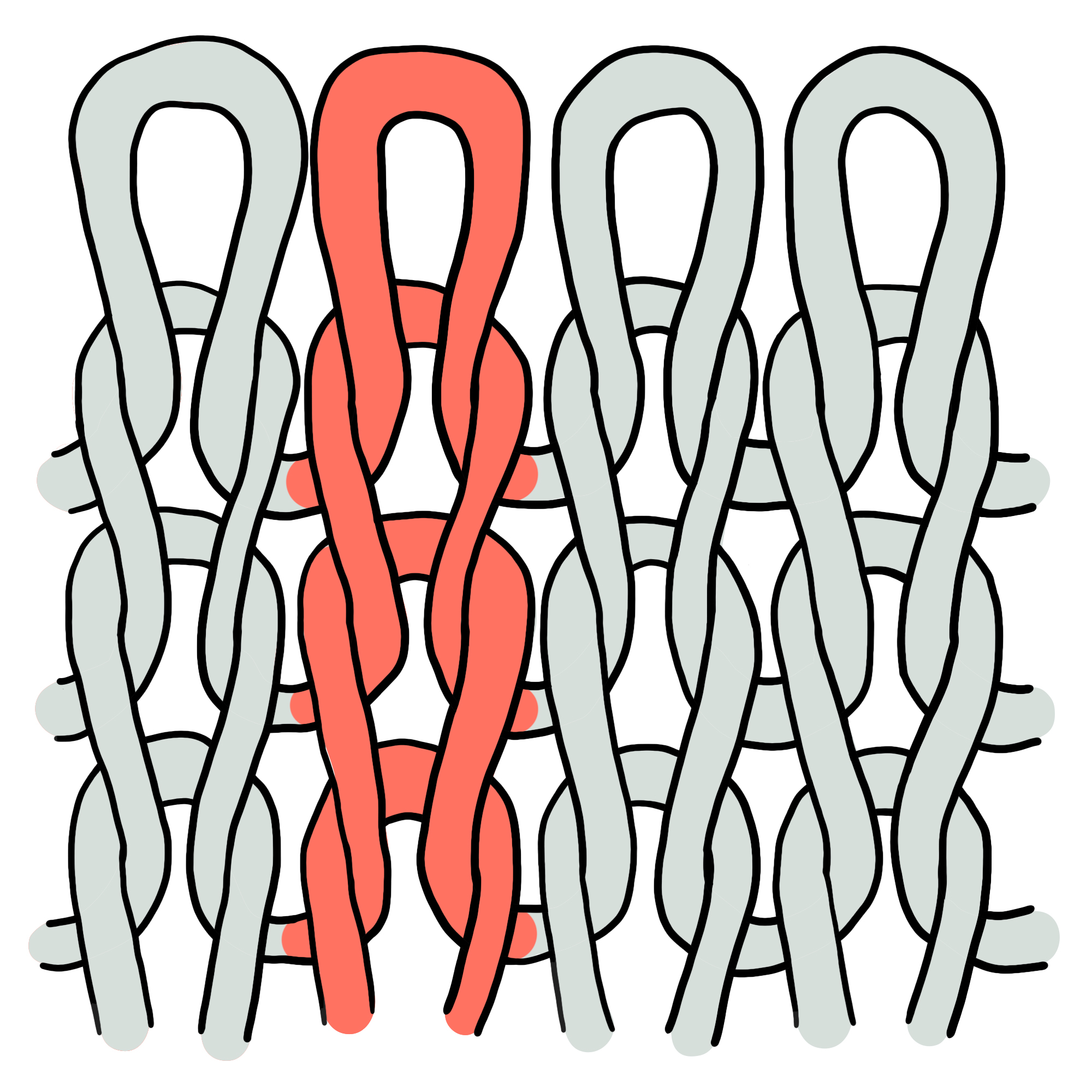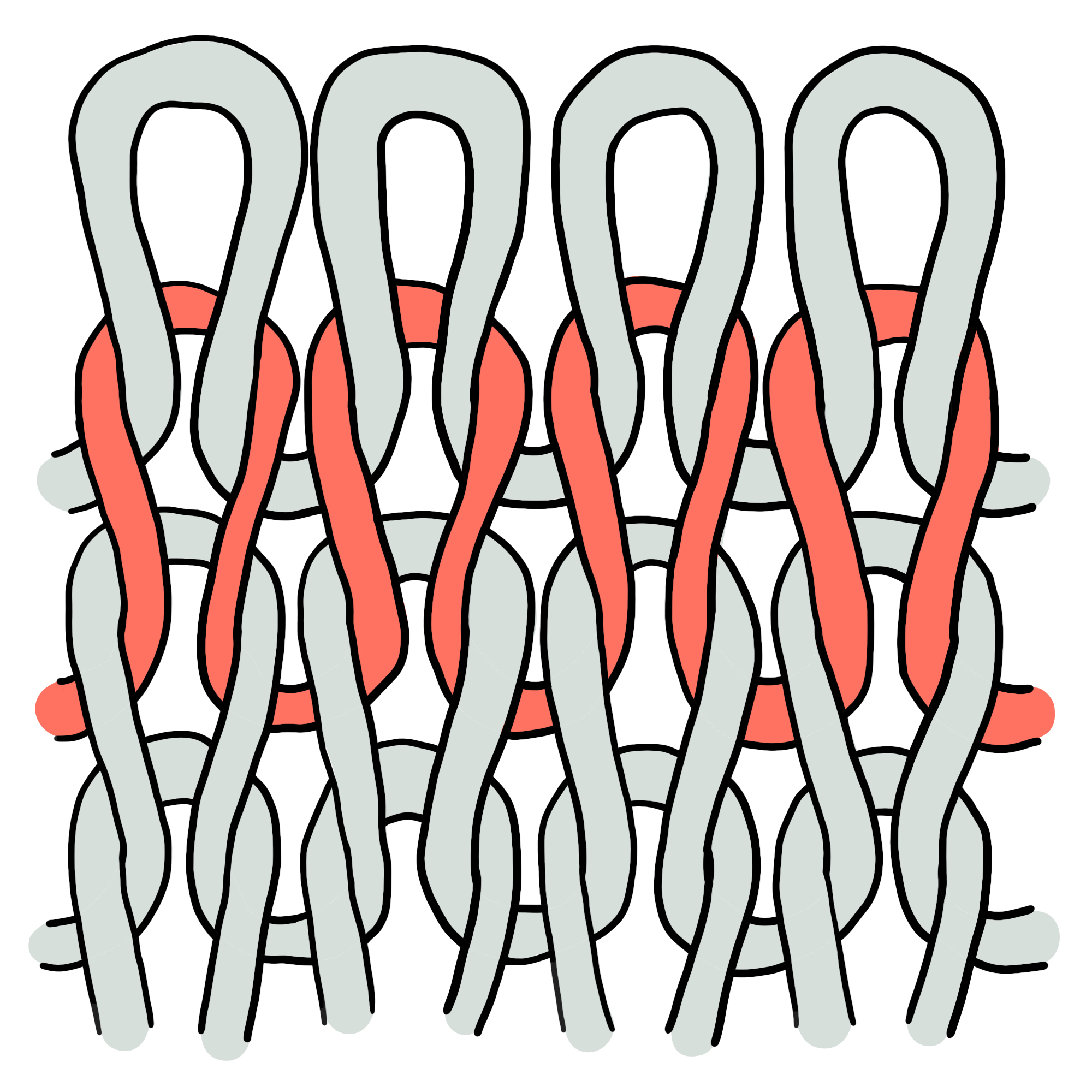 In hand knitting, you purl by knitting a reverse stitch. In double bed machine knitting, purling is done by knitting on the other bed. The front bed creates knitted stitches, while the back bed creates purling stitches.


Knitting Purling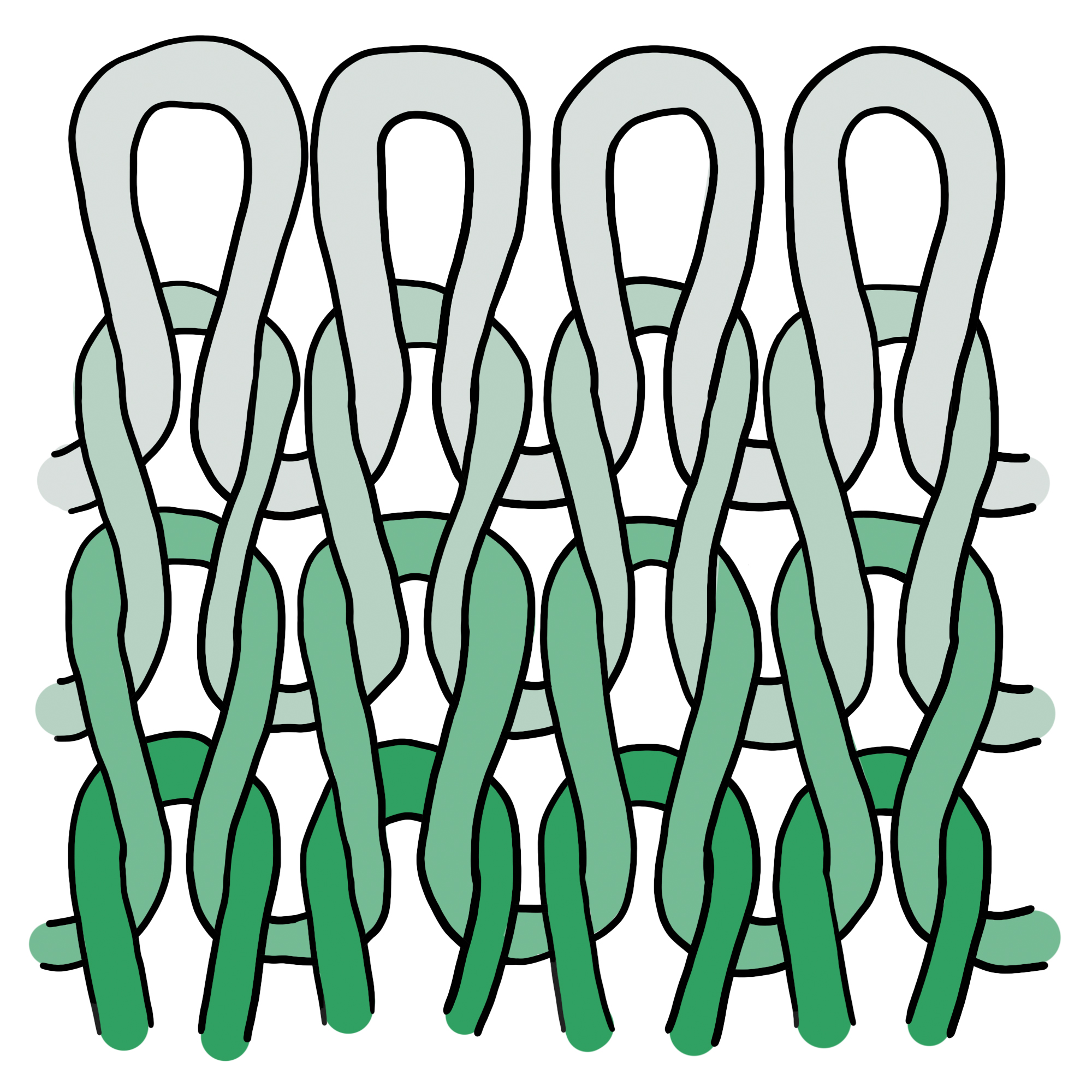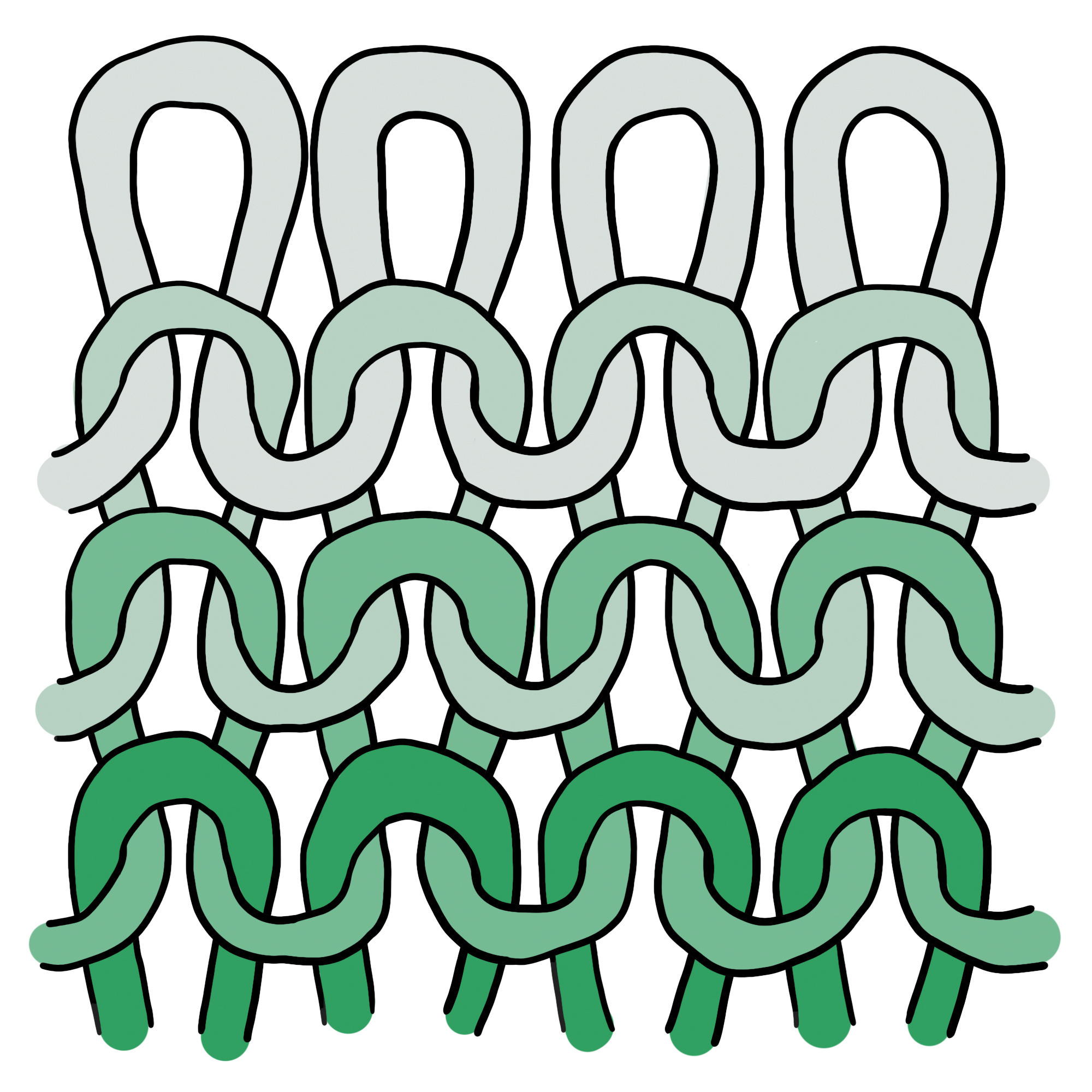 By altering these stitches in different ways you can create many different stitches, like rib stitches or moss stitch for example. The knitting structure above is called (single) jersey, in hand knitting also known as stockinette.