2:1 Rib knitting is effectively alternating between 2 wales of single jersey on the front bed and 1 wales of single jersey on the back bed, but it's not as simple as the 1:1 or the 2:2. If we did that (2 knits in the front bed, one knit in the rear bed) the back side of the knit would look very different than the front. To avoid that, the structure of the 2:1 looks like this: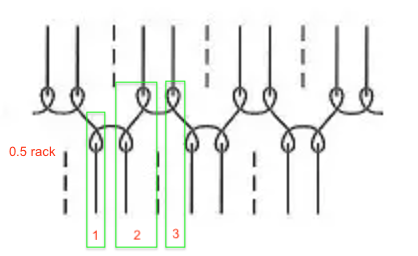 1. Knit front
2. Knit both
3. Knit rear
Activate "Free edit" and then select the line drawing tool and draw wales alternating between "Knit front", "knit both" and "Knit rear"rear. It is necessary to rack the needle bed by 0.5 because some of the needles in use are directly opposite to each other. This means there is a risk of colliding needles.
Below a detail of 2:1 rib knitting.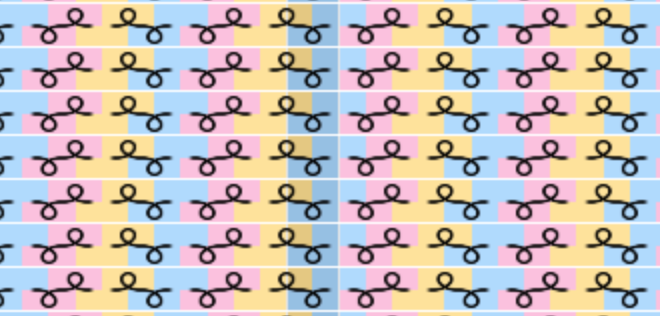 Here are the recommended parameters for a 2x1 rib (nm7):
Roller: 450
Stitch size: 5-7