Making a sample swatch is necessary when your final piece needs to have certain dimensions. It is rare for the first sample to be perfect right away. It will take a few times and some adjusting before your sample is at its best.

Always knit the sample in the yarn that you want to use, with the structure or pattern that you want to use. The stitches on the edges can be slightly different in size and harder to measure in general. For this reason, the sample should be a bit bigger than 10 by 10 centimetres. A good size for a sample is 60 wales by 70 rows + 10 rows of waste yarn. If you're knitting a fabric that is known to pull in, like rib stitch or cables for example, you may want to increase the number of wales and rows a bit.
When you have knitted your sample, steam it as you would with your final piece. This relaxes the yarn and can change the dimensions quite a bit. Lay the steamed sample flat on a table and measure exactly how many stitches fit in 10 centimetres, as in the illustration below, without any pulling or bulking up the fabric. Measure as accurate as possible to make sure your final piece will have the right dimensions. We recommend measuring to one decimal place, for example, 44.3 stitches per 10 cm, or 5.0 stitches per 10 cm as in the illustration below.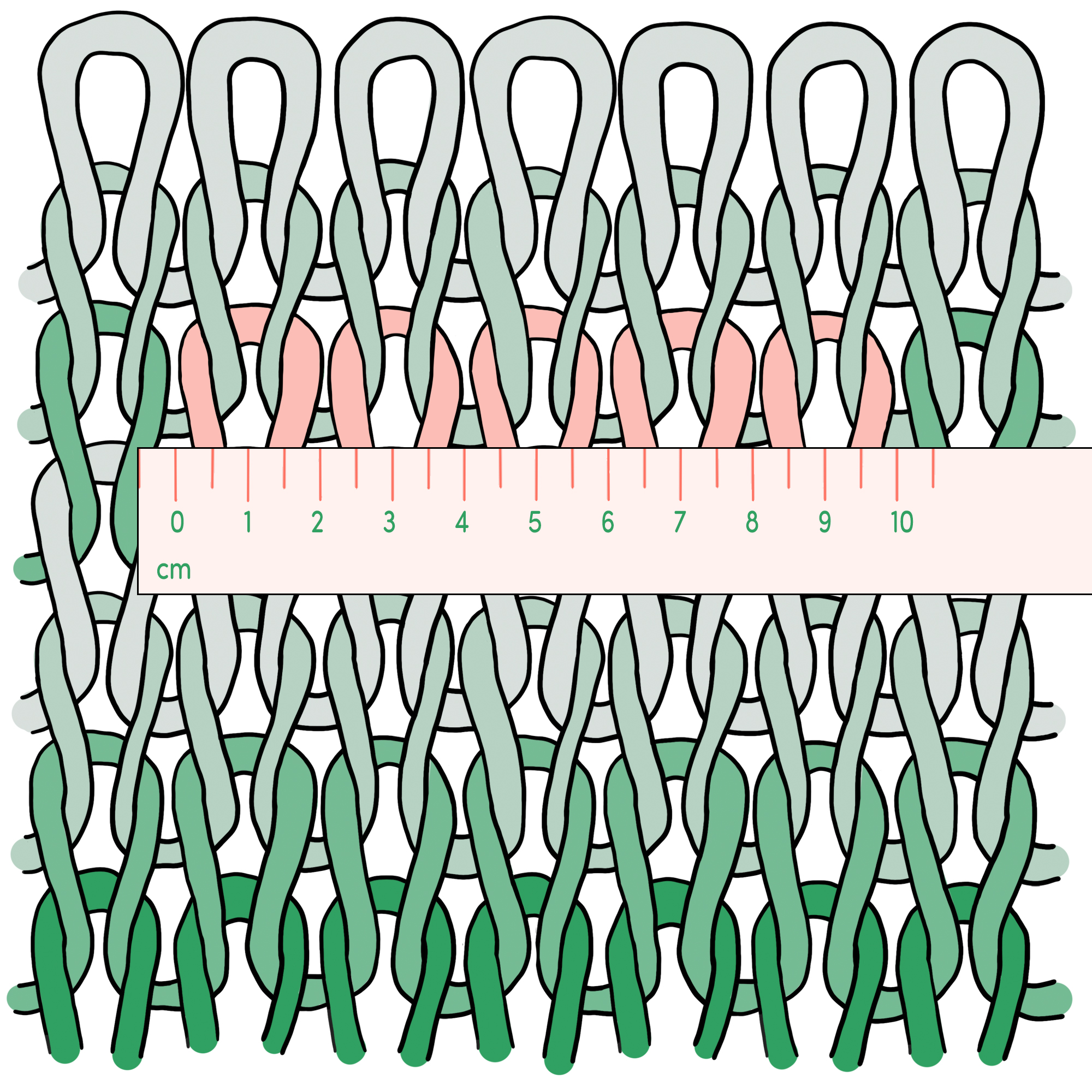 Then measure the rows that fit in 10 centimetres, like in the illustration below. Again, don't pull or bulk up the fabric and measure to one decimal place. It can be slightly harder to measure rows instead of stitches. Below you can see 5.0 rows in 10 centimetres.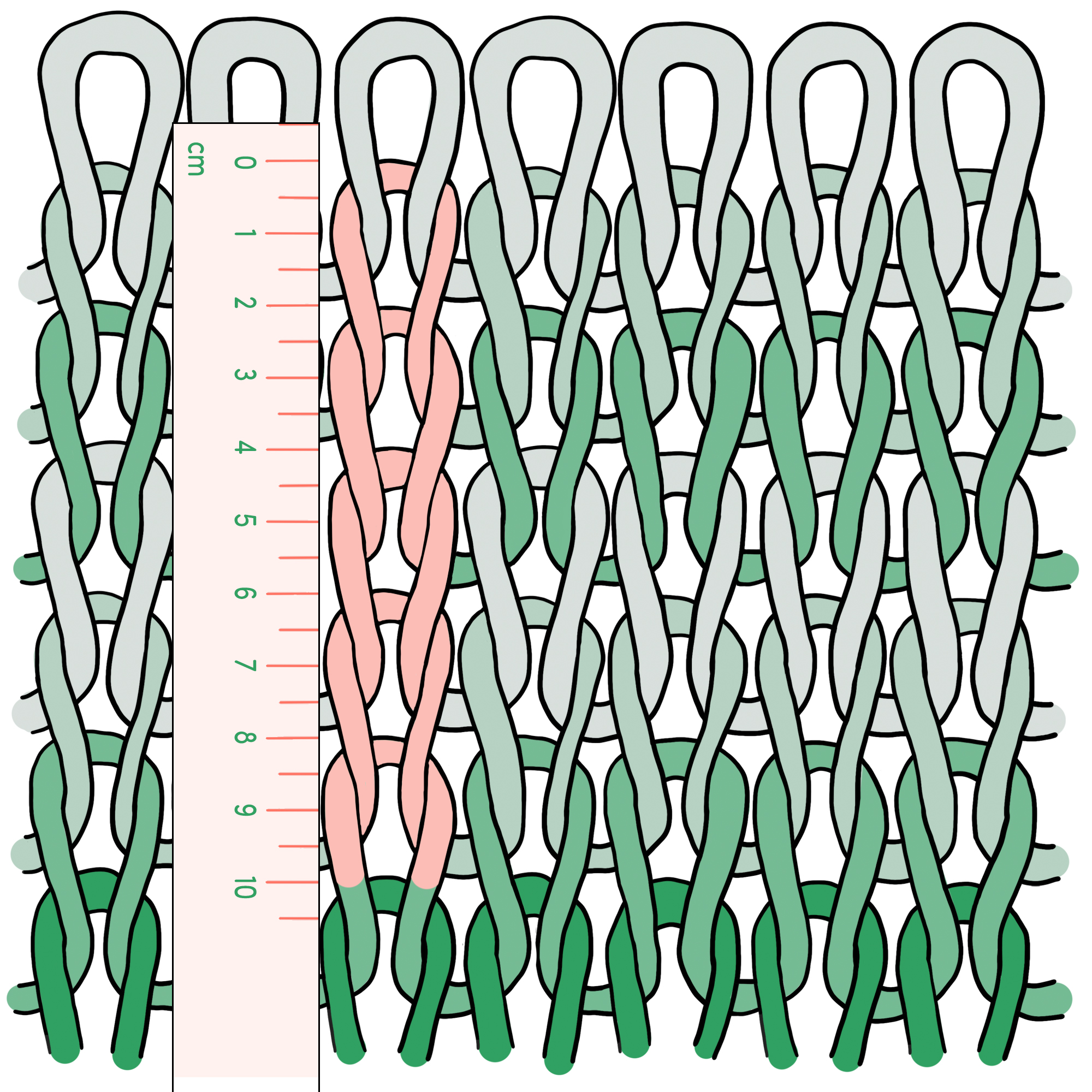 Now that you measured both the stitches and rows per 10 centimetres you can enter these values into our app and start working toward you final piece!