There are different pathways for each yarn. In this article we explain how to thread a yarn using the first pathway, find out more about the different pathways here.
Never let yarns cross or touch each other in their paths. Do not use any other paths than the designated path for any yarn position.
Read our guide below or watch our video:
The guides on the top left of the machine, the tension arms of the lateral control unit and the feeders are all named 1 (front) to 6 (back), as are the different yarn paths.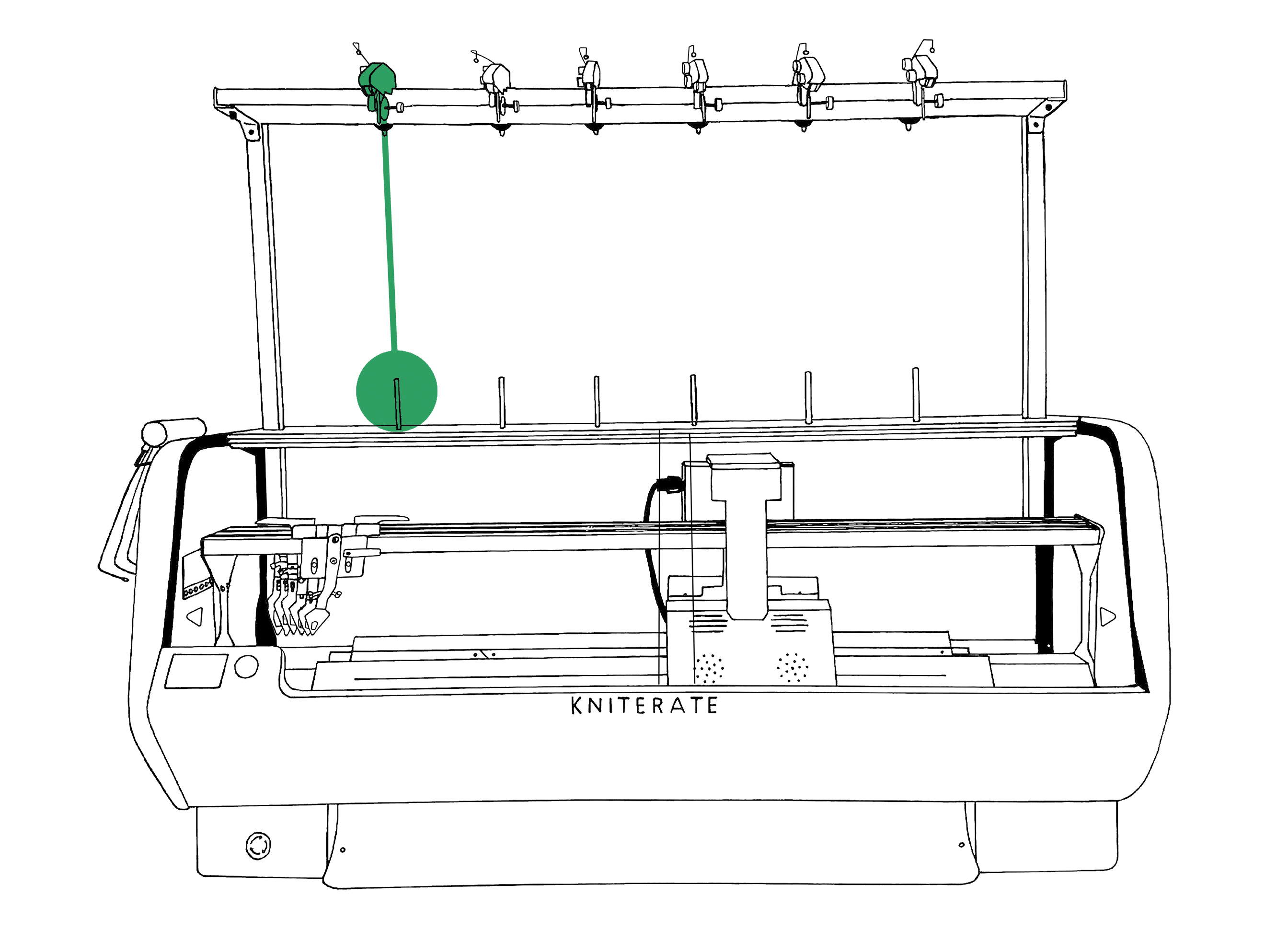 Place the cone and cone holder on the left of the bobbin board, lining up vertically with the first top yarn control unit.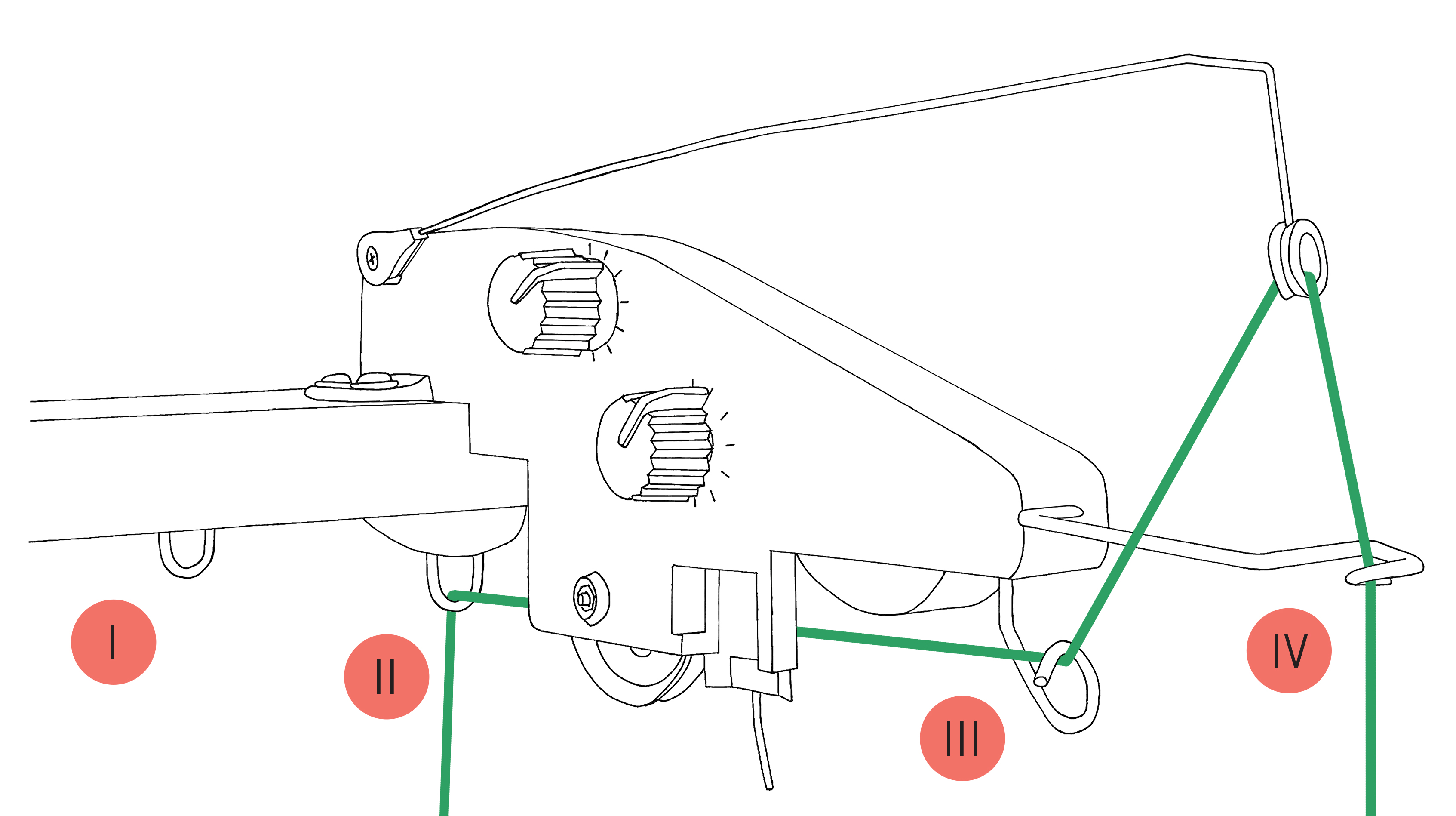 Take the yarn up and through guide II. Guide I is only used additionally for cones on the back row, or behind the machine.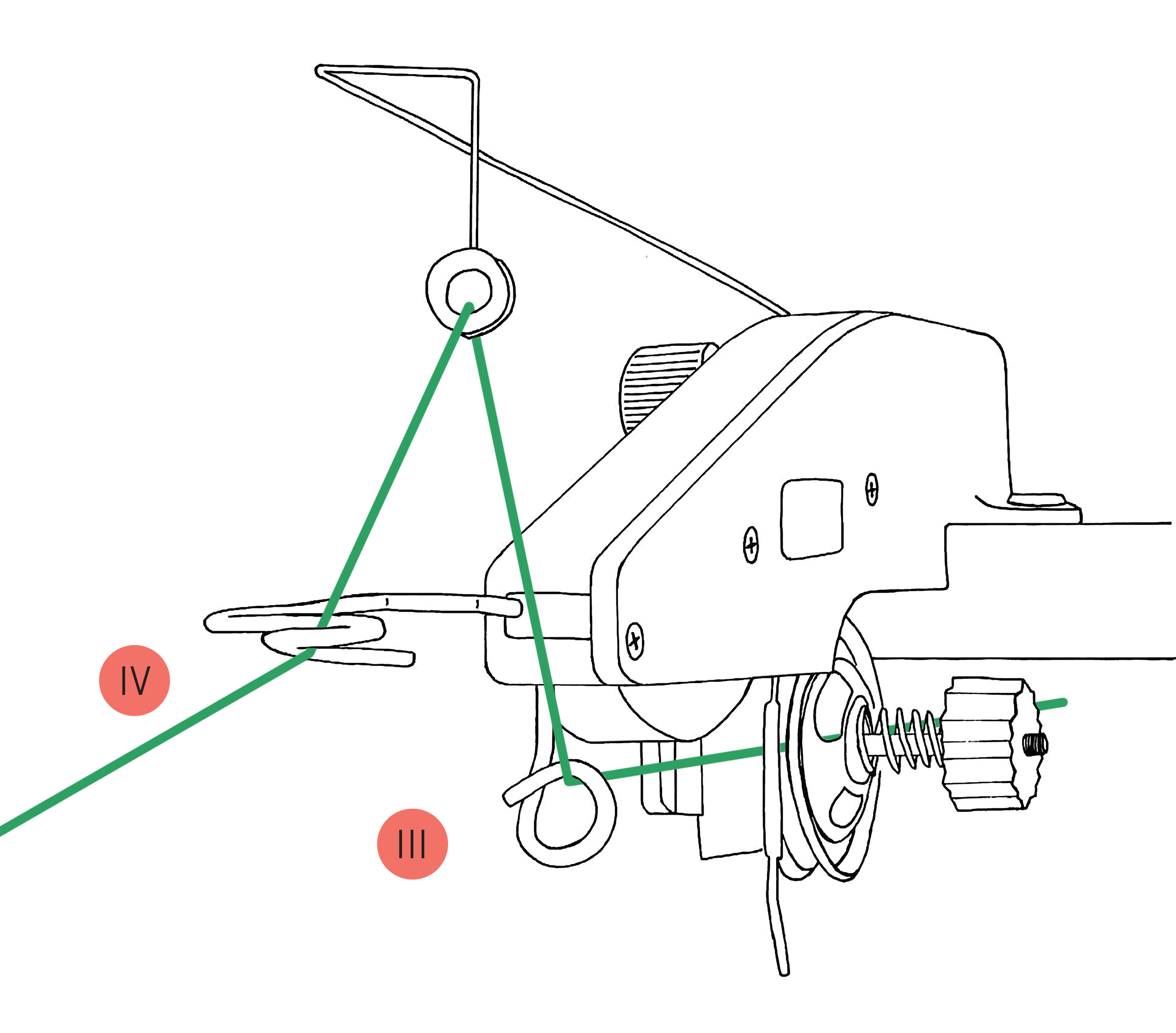 Push the yarn up between the brake discs until it is caught by the hook in between. The yarn should not be able to fall out anymore.
Guide the yarn in between the metal plate and the latch, then through guide III.
From there, take it through the eyelet on the tension arm and back down through guide IV.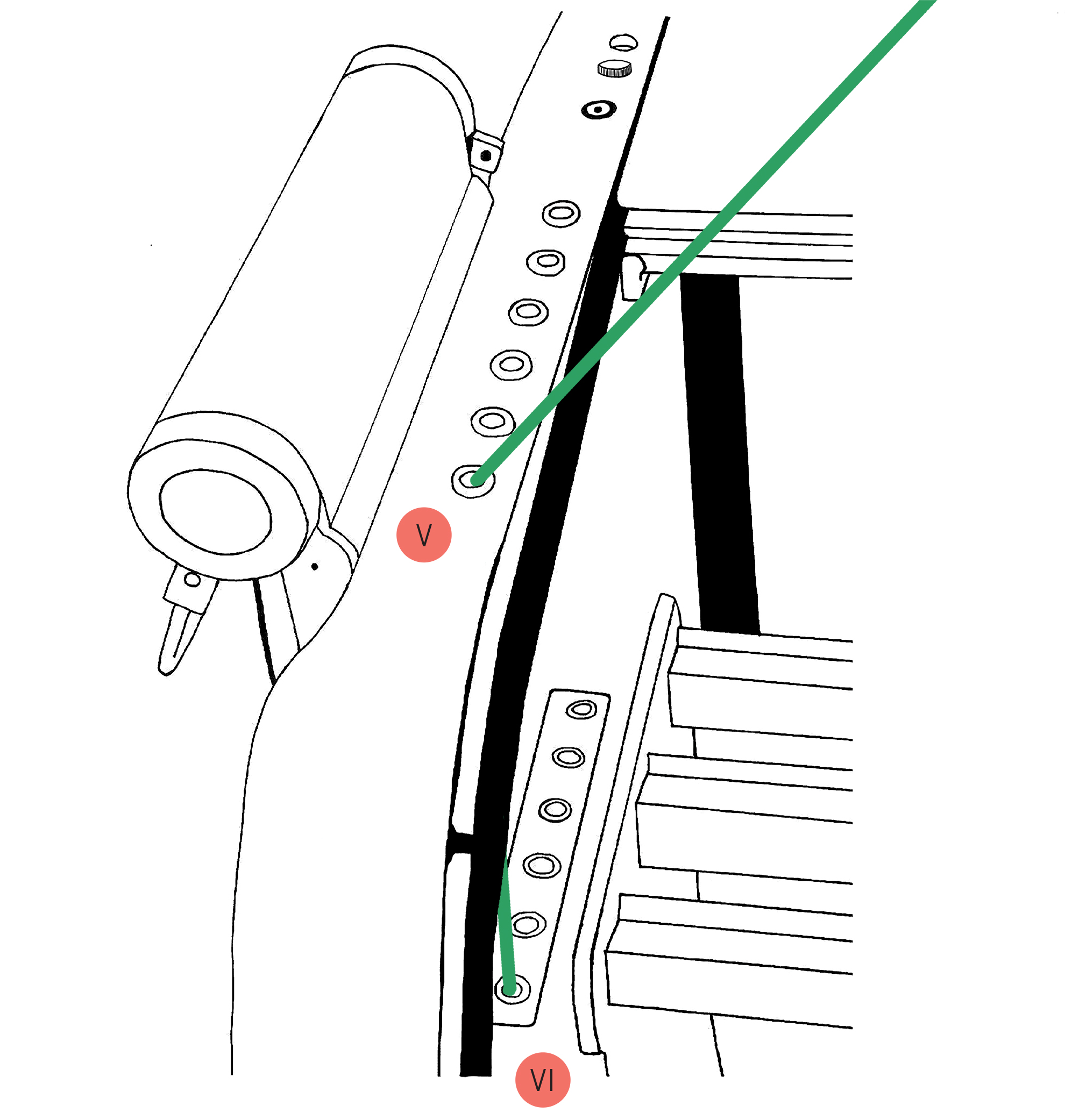 Go to the top left of the machine, where there is a row of guides V.
Guide the yarn down through guide V (1) and VI (1) and then out towards the lateral yarn control unit. Do not use guide VII for this; VII is only used to bring yarn back into the machine.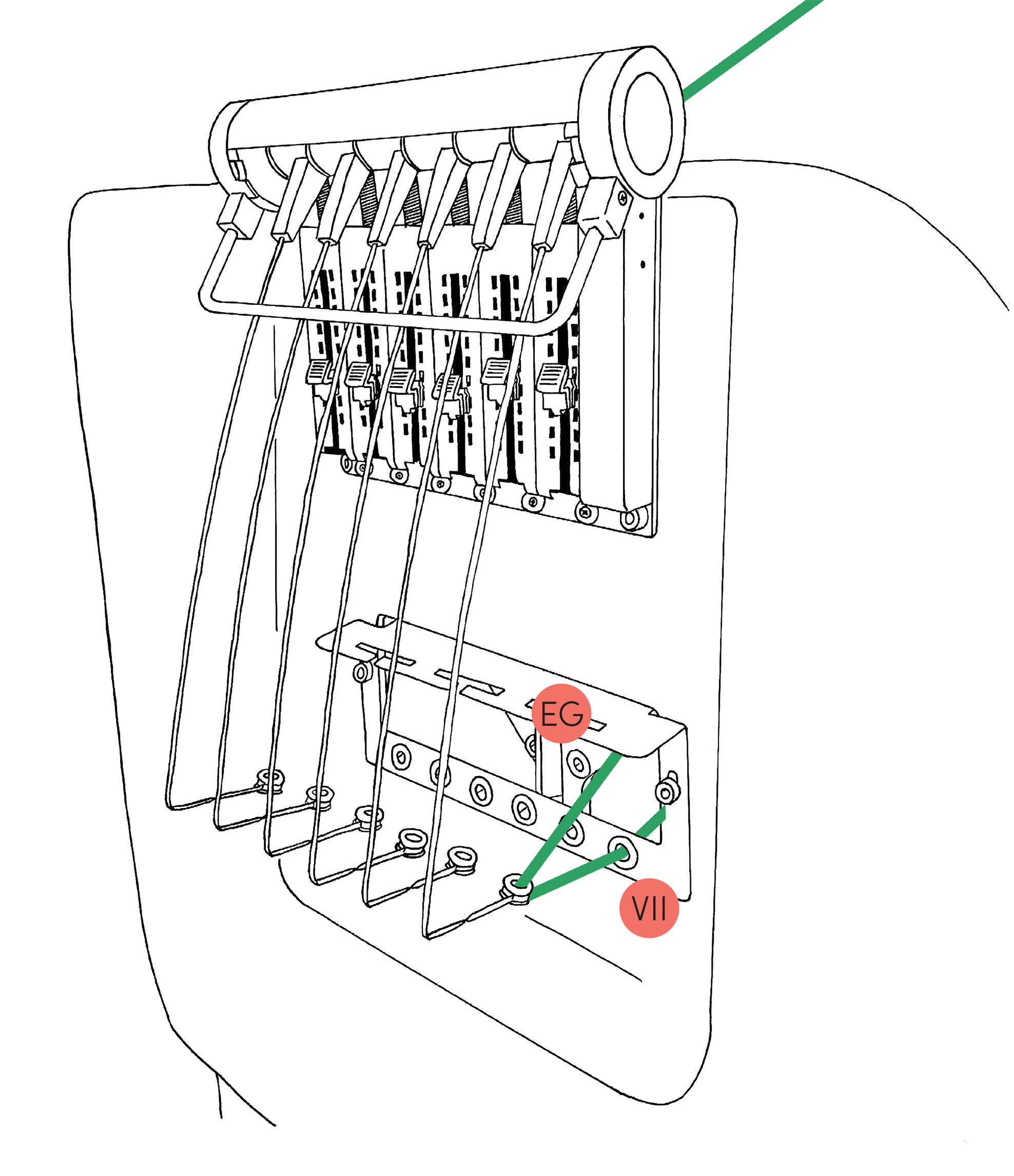 After running the yarn through tension arm 1, take the yarn into the machine via guide VII.
Use the extra guide (EG) when you're threading the third or fourth yarn position (see Yarn pathways).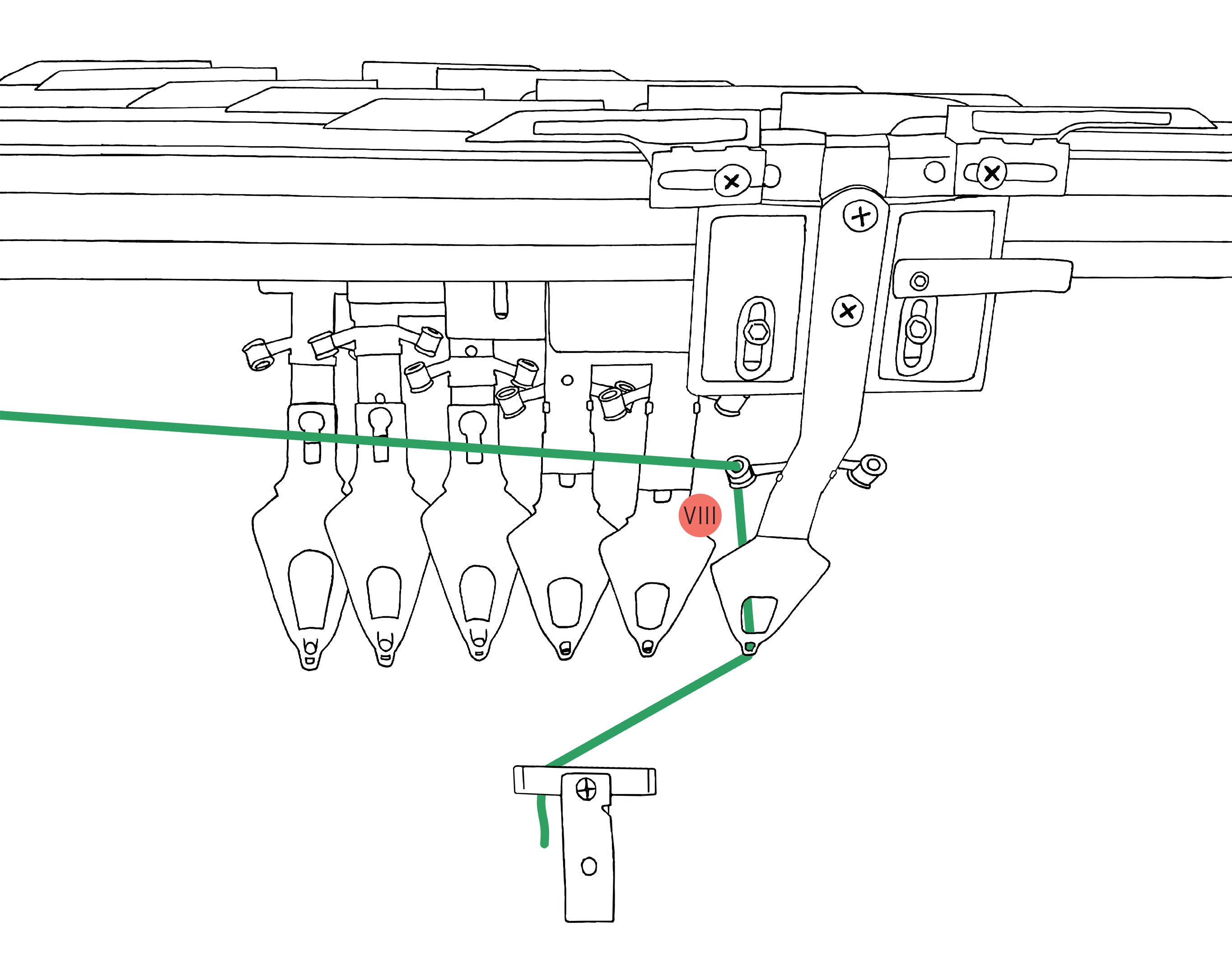 Use the guide VIII (1) that is attached to the left side of feeder 1, and thread the yarn through the knitting gap at the tip of the feeder. Be careful not to use the plating slit (see below and Plating).
Clamp the yarn in the left side of the clamp.
Use the knife at the side of the clamp to cut the end of the yarn.