With the Kniterate the waste yarn is necessary, as it helps the knit get to the rollers, which will catch it and provide the necessary pull-down tension to knit. Besides, the waste yarn section at the beginning introduces all the yarn carriers that are going to be in use in your knit, so they are right where the machine needs them to be when it's their turn to knit.
Pick the "Waste + cast on" command from the Layers menu.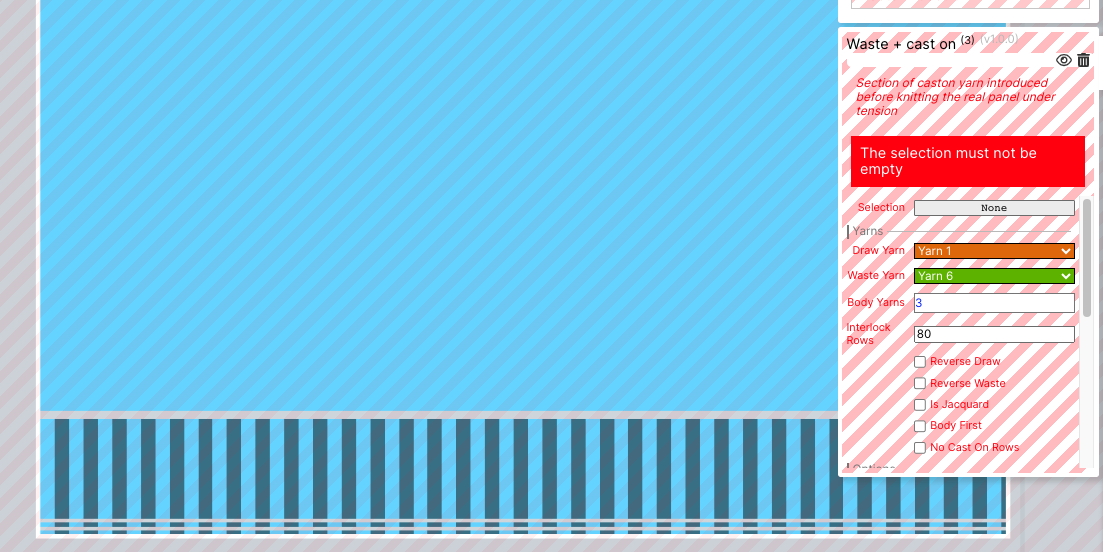 Select the row where the sequence should start. Set the selection by clicking on the grey "Selection" button.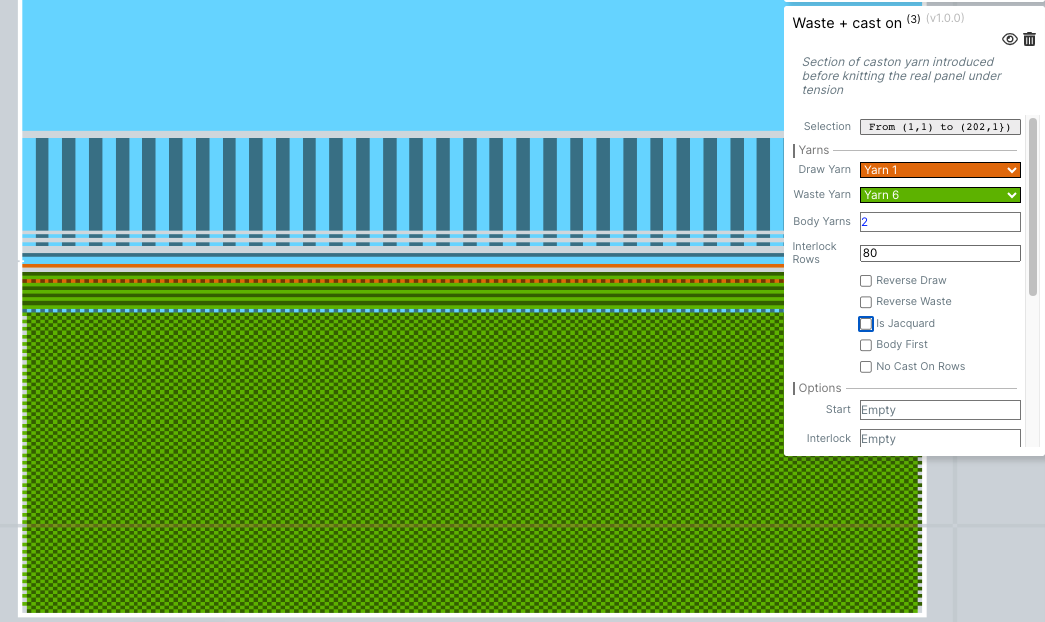 The "Waste + cast on" sequence will automatically appear on the canvas. Then you need to set your options preferences.
TIPS:
The recommended stitch size for the cast-on for yarn Nm 6-8 would be 3-4 for the zigzag row and 4-5 for the 2 circular rows. Using these small stitch sizes will make the edge look nice and neat.
Make sure you introduce all the yarns you are going to use in your knit by entering their numbers in the "Body yarns" cell. The first one entered will be performing the cast on.
If you want to know about the Waste and cast on sequence you can read our blog article: Starting your knit: the waste yarn and more